Refrigerators and Freezers
-20°C Manual Defrost Freezer
Our freezer features a cold-wall refrigeration system to deliver enough cooling power to maintain -20° C (±2.5°C) throughout. The lack of a defrost cycle, which would normally allow the chamber to heat up slightly to melt frost, allows us to maintain this tight temperature range. An optional interior circulating fan can further tighten the temperature uniformity.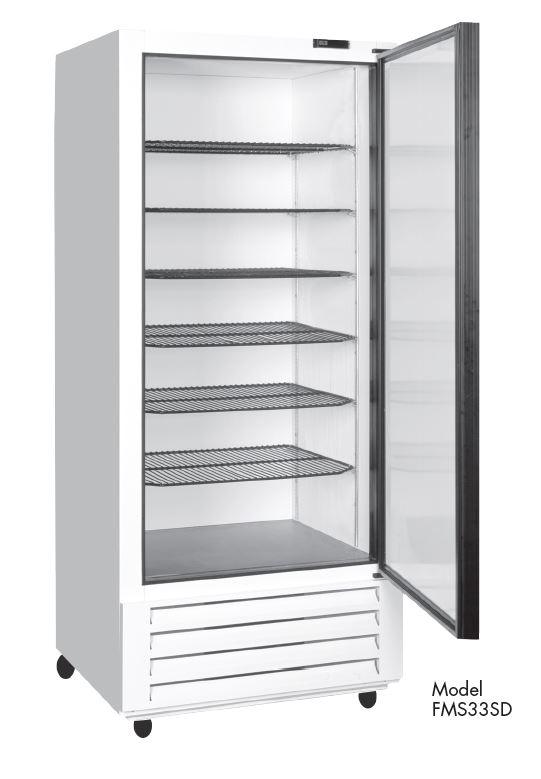 Laboratory Refrigerators
Our lab refrigerators offer a simple, effective solution for refrigerated storage. Temperature uniformities of 2-8°C (in single-door models) and 2-10°C (in two-door models and larger) are maintained with an energy-efficient circulating fan. Sizes range from 10 cubic feet up to 79 cubic feet.
Chromatography Refrigerators
Our chromatography refrigerators are designed to support the internal heat load generated by running a protein purifier inside the chamber. The chambers are designed to compensate for equipment generating up to 400 watts of heat while keeping the research materials at 5.5°C without overworking the refrigeration system. Two access ports and an interior duplex outlet are provided to accommodate your equipment.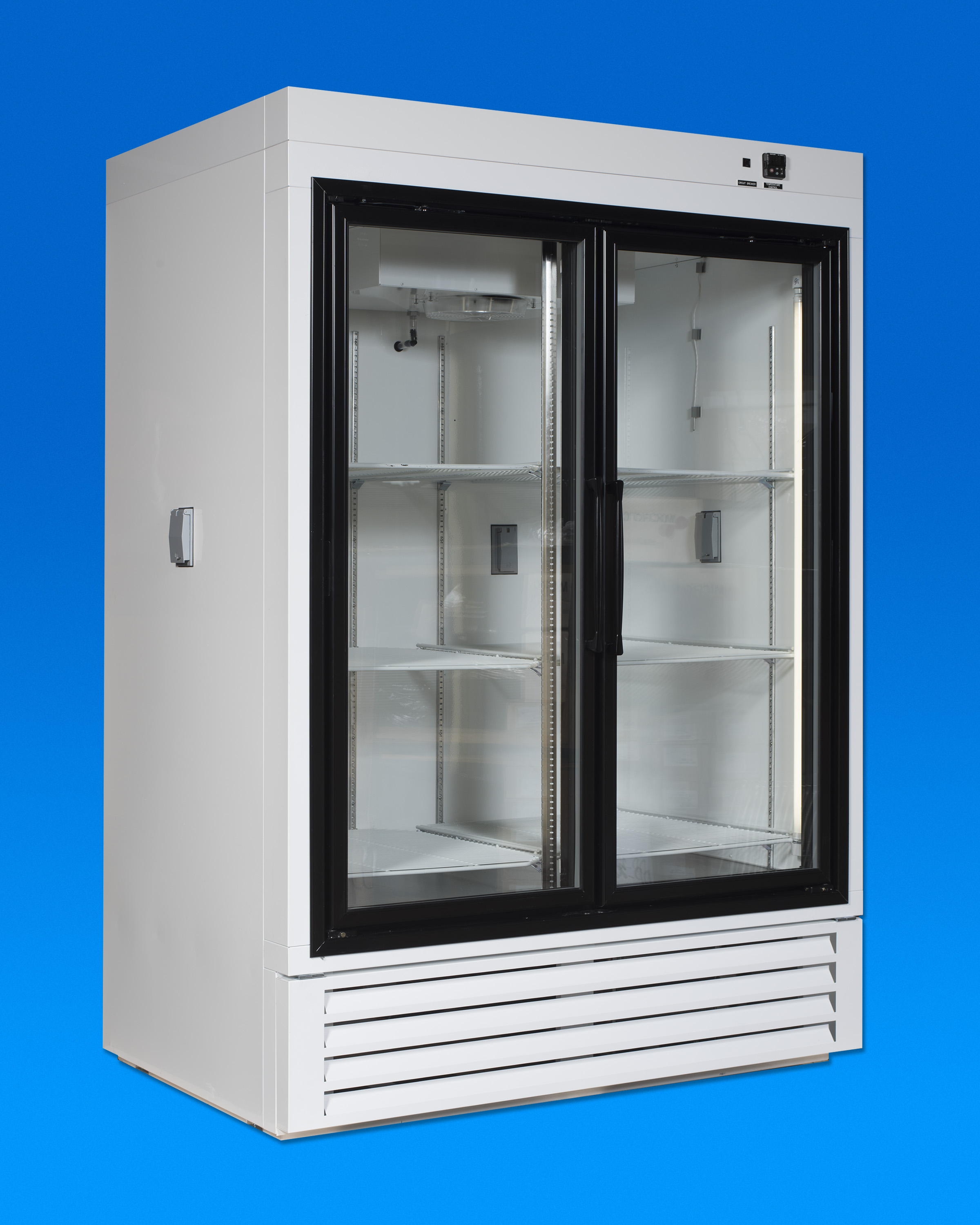 Pharmacy Refrigerators
Pharmacy Refrigerators have all the features needed to store medicine at the correct temperature. They come with a digital display, as well as an alarm and access port for running probes from a recording system through the refrigerator wall. The single-door models are capable of maintaining a temperature of 2-8°C throughout the chamber (when set at 5°C), making them a great all-inclusive option for vaccine storage.
Pass-thru Pharmacy Refrigerators
Pass-thru pharmacy refrigerators have sets of doors on both the front and back faces of the chamber. The chambers can be customized with your choice of doors. Hinged (swinging) doors offer a tight seal  to help maintain critical temperature uniformity, and gliding doors offer a space advantage in tight passageways.
Our pass-thru pharmacy refrigerators come with the same functionality as our pharmacy refrigerators, with a digital display, hi/low temperature alarm, and access port.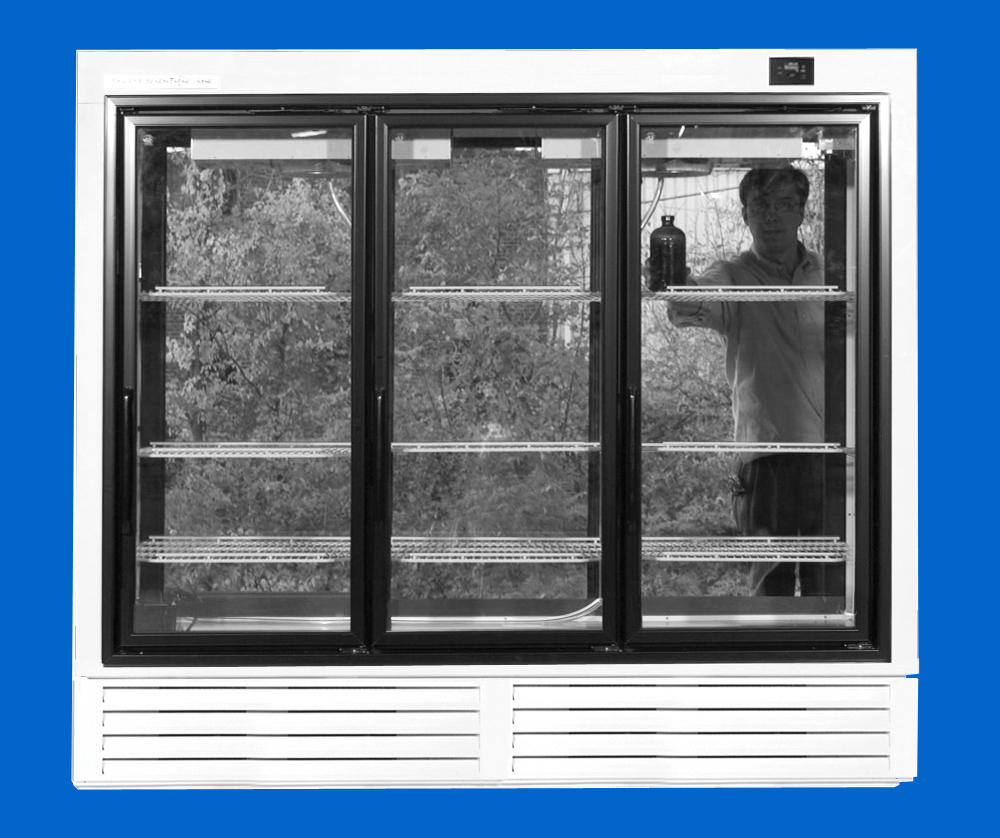 2-8°C Constant Temperature Refrigerators
If you are looking for a refrigerator that can store large amounts of sensitive materials (e.g. vaccines) at temperatures between 2-8°C, our constant temperature refrigerators were designed for you. These chambers are guaranteed to maintain the USP-quality storage conditions specified for 2-8°C refrigerators. With sizes up to 59 cubic feet, these chambers are capable of providing as much storage volume as you need.
Safety Refrigerators
Our safety refrigerators can provide a 2-10°C environment for the storage of flammable liquids (e.g. methanol, acetone, ether, etc.). These chambers feature top-mounted condensing units,  explosion-safe incandescent lighting, and circulating fans driven by an externally-mounted motor. These fridges are designed for storage of volatile fluids in an OSHA Division II location (non-volatile, non-explosive rooms).